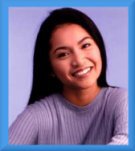 This is not an official site. The creator of this site is not related to / endorsed by Ms. Carol Banawa or her management.
For comments/suggestions, e-mail the Webmaster
Carol Banawa: Pictures, Gallery 1 of 3
(Click on the thumbnail to view a larger image)

Notes: 1) Some pictures posted are © copyrighted materials and properties by their respective owners.
2) All images are quality-limited to disk space limitation of the web server.
However, you may request for higher-resolution scans (640x480-pixels+) through e-mail.
(donít forget to attach the thumbnail(s) or the low-resolution scan(s))
3) If you have some scanned pictures of Ms. Carol Banawa, send it here.
Visit FilOnline.com's Carol Banawa Picture Gallery for more pictures!